Junior Golf Hub
Junior Golf Hub Partners with the Notah Begay III Junior Golf National Championship to be Aired on the Golf Channel December 9, 2020
As sponsor of all NB3JGNC's Regional Qualifiers, we are pleased to offer a FREE Junior Golf Hub 30 Day Premium Trial Membership to ALL Participants! In May 2020, Junior Golf Hub kicked off its partnership with the Notah Begay III Junior Golf National Championship Tour Series. As sponsor of 25 regional qualifiers, JGH has been there since day one to support junior golfers from all over the country as they competed for a spot in the Championship.
Junior Golf Hub (JGH) is the leading online community for junior golfers, their parents and college coaches, offering a modern, easily accessible website and mobile app that simplifies and streamlines the college golf placement process for prospects. JGH provides a one-of-a-kind tool to help players and parents navigate the confusing journey to college golf, while helping college coaches discover and connect with top talent. Prided on innovation, advanced technology, big-picture thinking and operating at the cutting-edge of the golf industry, JGH's team includes a top PGA professional, former Division I collegiate golfers, a state amateur champion and seasoned business professionals, focused on adding value to members across the world.
LEARN MORE ABOUT THE JUNIOR GOLF HUB HERE!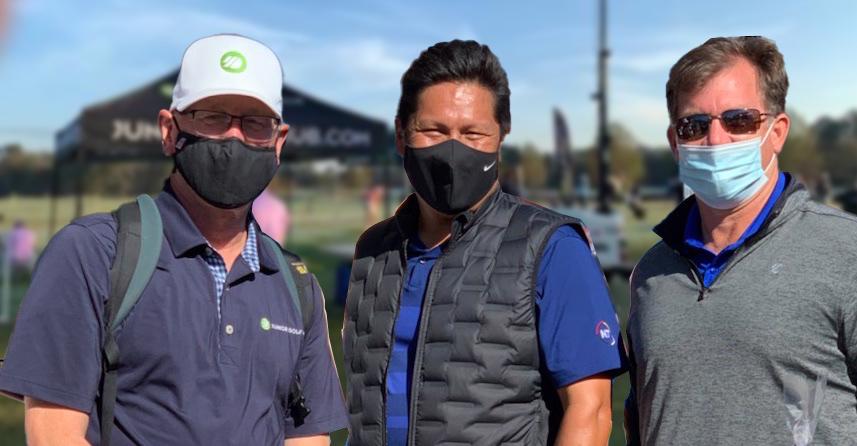 Bob Johnson, COO, Junior Golf Hub, Notah Begay III Golf Channel Analyst & 5 Time PGA Tour Winner, Roger Knick, Founder, Junior Golf Hub at NB3JGNC,
November 2020